Souderton Area High School


Class Of 1960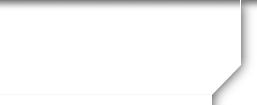 User Forums
Forum: Classmate Stories

| | |
| --- | --- |
| Created on: 10/19/10 09:27 AM | Views: 1422 Replies: 0 |

Richard Hilderbrandt




Joined: 03/28/10
Posts: 5

View Profile
Favorite Teachers
Posted Tuesday, October 19, 2010 04:27 AM


My favorite teacher in High School was Marty Hughes. He had a great sense of humor, and made Algebra Class interesting. I remember him writing on the black board with his "dotted chalk" and I also remember him running his fingernails down the blackboard to wake up the class. I even remember him jumping up on the desktops and walking across them to get the attention of a particular student. When he found a student sleeping in class, he would walk up behind them and flick his finger on the back of their head to wake them up. He was a lot of fun, but I think we all learned a lot from him.

I also remember the day the girls in our class brought dough to class from their Home Economics class. We molded the dough into small balls and threw it at the blackboard when Mr. Hughes' back was turned. It stuck to the blackboard. He played right along with the game.

To add comments about your favorite teacher, click on Reply and type your comments in the window that appears. When you are finished, click on theSave button at the bottom of the screen. To begin a new thread or topic click on the Post New Topic button and follow the instructions.